For most people, before the renovation of the house, the decoration process and price details are not very clear. In the first contact with the house decoration will be called the decoration company to provide a detailed list of decoration prices , so that consumers will The cost of the entire home improvement is obvious. What are the main contents of the decoration price list ? Below this article from three aspects to introduce the details of the next home decoration quotes.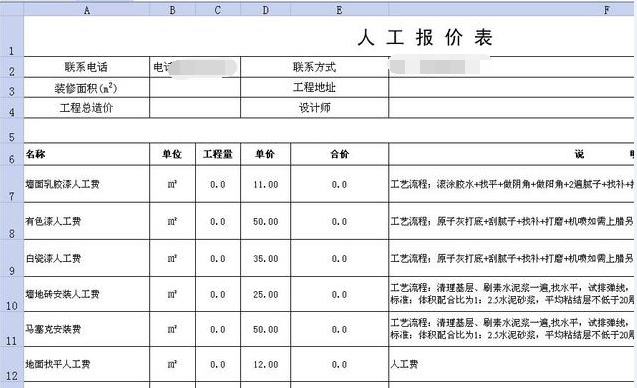 Home Decoration Quote One: Ceiling Material

1, suspended ceiling

Usually the amount of home use ceiling materials are mainly based on cost-effective PVC ceiling profiles, these materials do not have the price of about 20-30 yuan square meters, installation fees, labor costs approximately 30 yuan per square meter.

2, gypsum board

The gypsum board size used in home decoration is usually 1200mm*2400mm*9mm, and the price is about 25-30 yuan.

3, lamps

Ceiling light more affordable, is often used by many people the price of the lamp between the usual 30-1000 yuan between you, of which more than 300 yuan count the quality is relatively good, there are more expensive luxury crystal lighting prices are relatively high, basically in a few Thousand yuan to more than ten thousand yuan.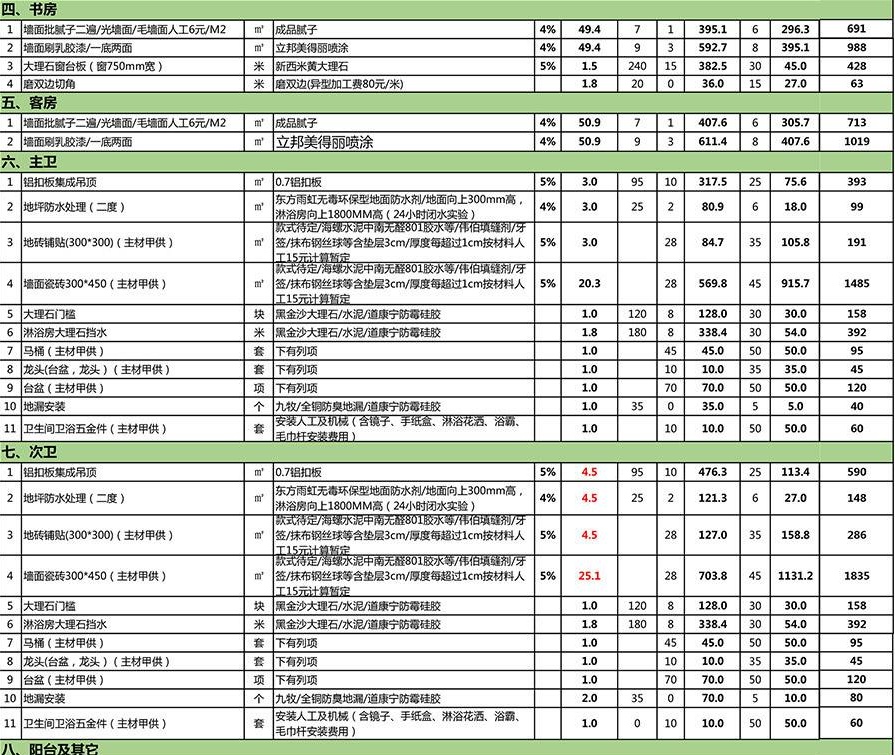 Home decoration offer details: wall decoration materials

1, wallpaper

There are huge differences in the prices of wallpapers according to different manufacturers. Wallpapers imported from foreign countries need to be 2-3 times thicker than domestic ones. The domestic production of wallpapers is about 5.3 square meters per roll and the price is between 30-80 yuan. Construction materials and labor costs are about 20 yuan per square meter.

2, glass

According to different quality and thickness of glass, the price will be different, 5 mm high quality flat glass, the price per square meter is about 40 yuan, the price of glass bricks per square meter probably word about 200-300 yuan, construction materials, labor costs 60-200 yuan per square meter.

3, wallboard material

The price of imported siding materials is about 100-140 yuan per square meter, and the domestic price is about 30% lower than that of imports. The siding materials are usually provided to you free of charge by manufacturers without labor costs.

4, wood

The price of hand-fabricated panels commonly used for decoration is about 40-60 yuan each, the price of each mechanism board is between 80-150 yuan, and the price for a panel of 2440mm*1220mm*3mm is about 50-70 yuan. Zhang price is probably between 80-120 yuan.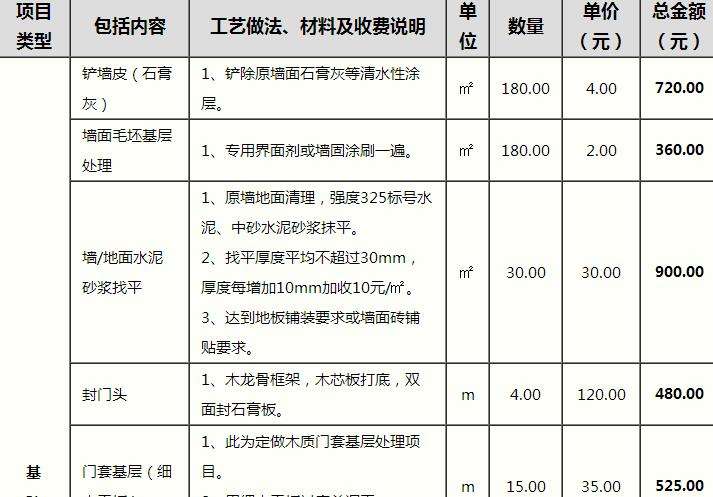 Home decoration quote 3: decorative line material

1, decorative corner line

The price of 10mm*10mm wooden corner line commonly used in decoration is about 2 yuan for each extended meter, and the price for accessories and labor costs is calculated to be about 7 yuan for each extended meter price.

2, baseboard

The skirting board is divided into solid wood and ash materials. The price of each extended meter is about 25 yuan, and the accessories and labor costs are about 8 yuan.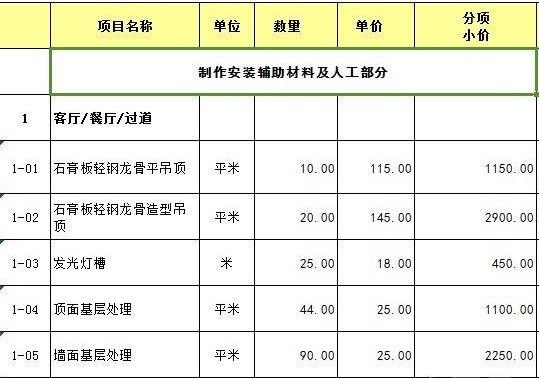 The article concludes: The above is related to the details of the decoration price list and the details of the three major items of home improvement. I hope to give some help to those friends who are in contact with the decoration for the first time. If there is any unknown in the decoration quotation, it is necessary to Timely communication with the decoration company. For more information, please follow this site information.

Travel Tea Infuser,Novelty Tea Infuser,Reusable Tea Infuser,Small Teapot With Infuser

YANGJIANG VOSSEN INDUSTRY AND TRADE CO.,LTD , https://www.cnvossen.com
November 19, 2020