On October 30th, the National Science and Technology Support Program led by the Guangzhou Institute of Energy Research, Chinese Academy of Sciences, passed the acceptance test of "Key Technology and Demonstration of Fuel Ethanol Production from Bagasse Hydrolysis Liquid Fermentation". Luo Zhonglu, a professor from Zhejiang University, is the head of the expert group. The members of the expert group are composed of 8 well-known technical experts and 2 senior financial experts from domestic research institutes and universities. Sun Yongming, Secretary-General of the Strategic Alliance for Technological Innovation in the Biomass Energy Industry, Xu Hongfei, Director of the Assets and Finance Division of the Guangzhou Energy Institute, Jiang Yang, Deputy Director of the Science and Technology Department, and members of the project team attended the acceptance meeting.

The expert team visited the site of the demonstration project of 10,000 tons of bagasse fuel ethanol built in Nanning, and listened to the topic of the head of Guangzhou Institute of Energy Research Yuan Zhenhong reporting on key technical research and demonstration project construction, reviewing relevant acceptance materials, and experts. The team believes that the project has completed all the tasks and indicators in the project task book. The acceptance materials are complete and standardized, and they agree that the project has passed the acceptance.

This project aims at the bottleneck problem of the key technologies restricting the industrialization of cellulosic ethanol, and uses a large amount of inexpensive bagasse as raw material to carry out the research and optimization of raw material pretreatment technology, and the selection and production of highly efficient cellulase and hemicellulase-producing strains. Enzyme preparation, efficient cellulase hydrolysis process, bagasse hydrolysis liquid fermentation ethanol production process, high-value development and utilization of lignin, waste bagasse hydrolysis ethanol fermentation waste treatment and resource utilization research and development, construction of 10,000 tons of bagasse Hydrolysis liquid fermentation production of fuel ethanol demonstration project, the formation of a clean, efficient, full use of raw material components of bagasse ethanol cogeneration chemical comprehensive utilization technology system. During the implementation of the project, a total of 26 papers were published, of which 16 were included in SCI/EI; 28 were applied for invention patents, including 3 international invention patents, and 16 have been authorized domestic invention patents.

The acceptance of this project has laid a solid foundation for the development of China's cellulosic ethanol industry. The Guangzhou Energy Institute will further deploy and promote the application of relevant technical results and make contributions to the advancement of China's fuel ethanol technology.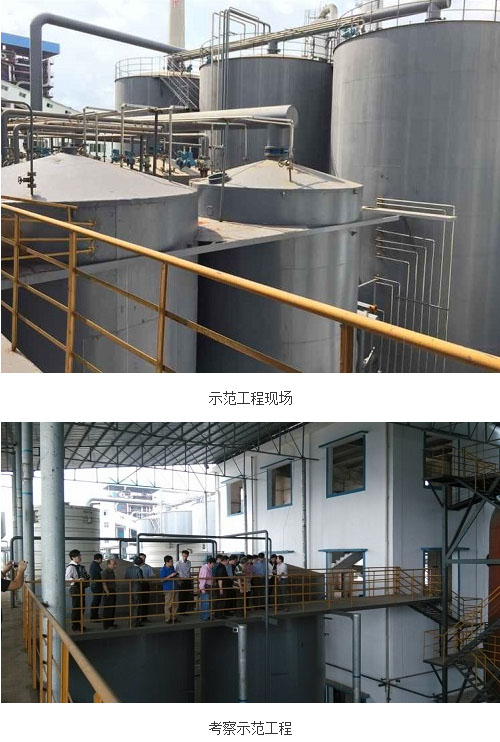 Facial Lock,Facial Recognition System,Face Scanner,Facial Recognition Search

ChangChun E-vida Technology Co.,ltd , https://www.evidatec.com
March 24, 2020